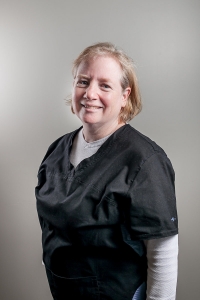 Registered Dental Hygienist, RDH
Reah graduated from St. Clair College in 1985 as a Registered Dental Hygienist. Reah is a member of good standing with the College of Dental Hygienists, the Canadian Dental Hygiene Association and the Ontario Dental Hygienists Association for 29 years and is a member of the Toronto North Dental Hygienists Society for over 15 years.

Reah has been a Registered Dental Hygienist at Unionville Gate Family Dentists for over 10 years. She has helped implement and maintain an excellent periodontal management program that has helped her clients maintain their oral health. With 29 years dental hygiene experience, Reah continues to update her dental hygiene knowledge by going to continuing education courses regularly and by learning, obtaining and implementing the latest dental technologies.

Reah is married for 27 years and has 3 grown children, 2 have just started their own careers and her youngest is in university. When not practicing dental hygiene, Reah enjoys cottage life and spending quality time with her family.
Registered Dental Hygienist, RDH