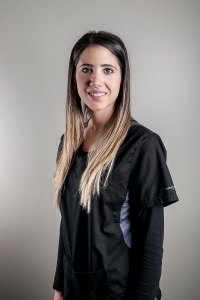 Registered Dental Hygienist, RDH
Marisa joined Unionville Gate Family Dentists in 2011 after graduating from the Dental Hygiene Program at The Canadian Academy of Dental Health and Community Sciences. Marisa enjoys getting to know her clients individually to provide high quality dental care in a comfortable and safe environment. She is dedicated to helping clients maintain good oral health and preventing dental disease as she considers the comfort and health of her clients as her first priority. Marisa's services include scaling and polishing teeth, applying cavity-prevention agents to the teeth such as fluoride and sealants, as well as providing clients with oral hygiene education.
Marisa continues to further her knowledge through yearly continuing education courses in order to provide clients with the utmost care. In her spare time, Marisa enjoys traveling, and spending time with her family and friends.
Registered Dental Hygienist, RDH